Quick Facts
Lease
PPL 584
Location
Gulf of Papua, Offshore Papua New Guinea
Water Depth
70 to 125 metres
Discovered
No discoveries
Field Type
Two different currently recognised play concepts:
(1) Miocene carbonate reef, and
(2) Plio-Pleistocene turbidite channels and fans
Status
3D seismic interpretation and social impact mapping
Background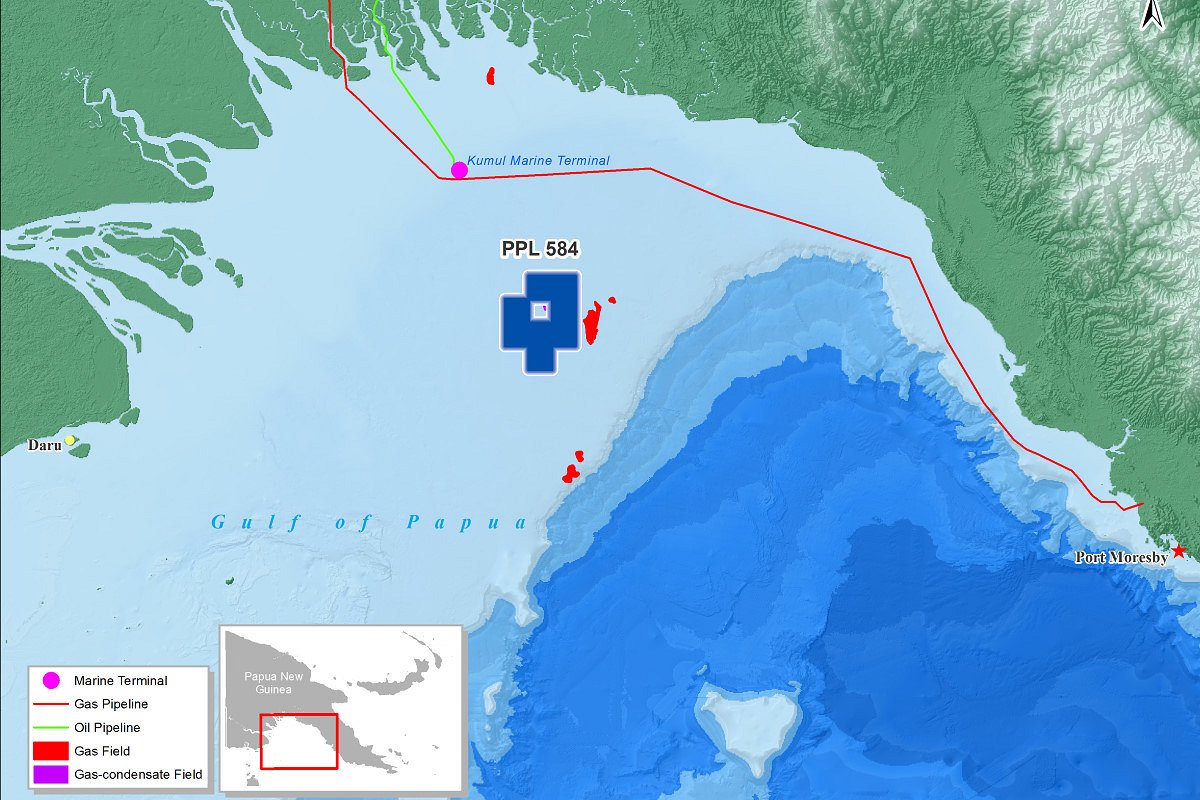 The PPL 584 licence comprises eight graticular blocks with an area of 677 km2 surrounding the Pasca A gas condensate field. There are multiple prospects and leads identified within the licence in two different proven play types: a Miocene carbonate reef play similar to the Pasca A discovery and Plio-Pleistocene turbidite channels and fans similar to the nearby Flinders and Hagana discoveries. The presence of infrastructure at Pasca A transforms the economics for development of any discoveries that are made within the licence. Using a subsea tieback development concept, even small discoveries of 50 bcf or more could be commercially developed.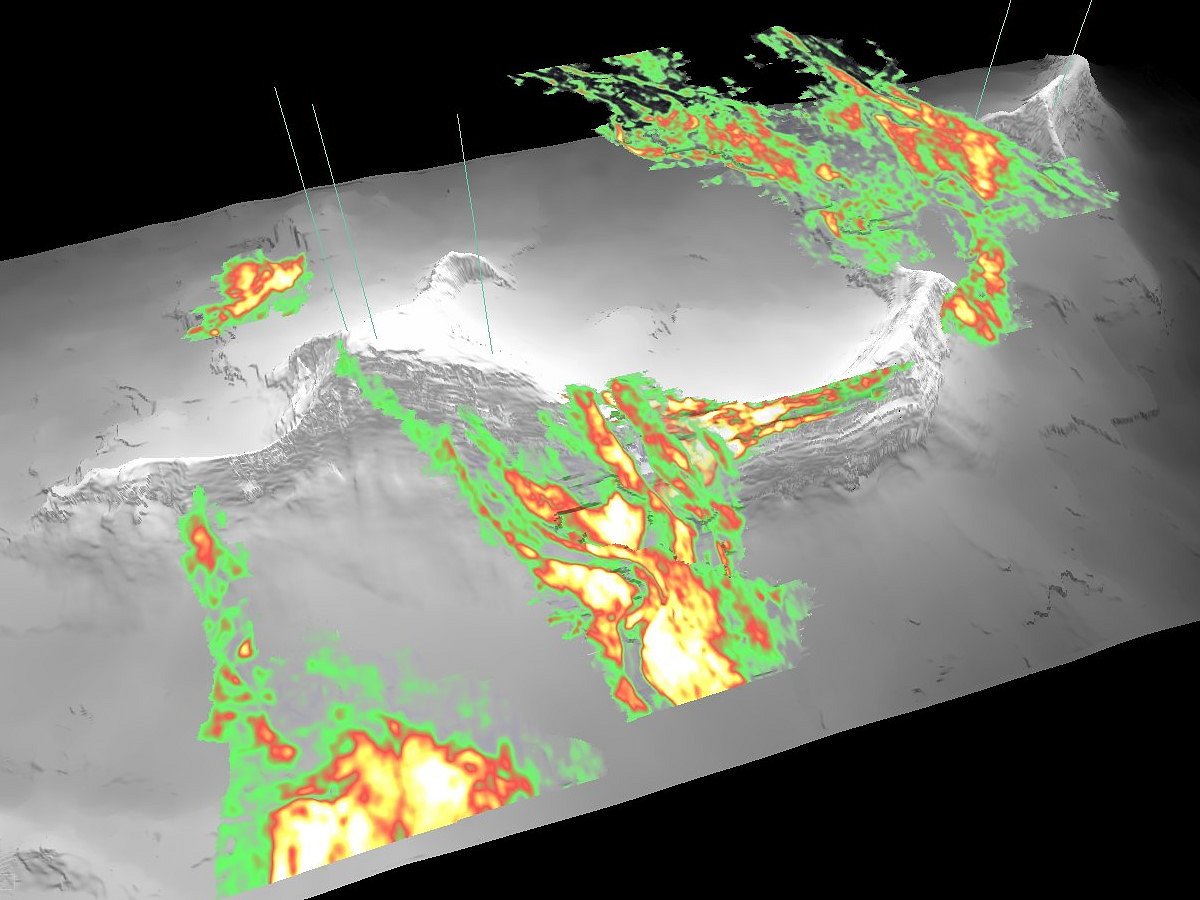 Leveraging the reprocessing of 3D seismic data undertaken for the Pasca A field development has given Twinza a head start to identify prospectivity within the PPL 584 licence. Amplitude anomalies within the Plio-Pleistocene section map out potential sandstone reservoirs associated with turbidite channels and fans. These reservoirs are likely to form stratigraphic traps sealed by the shales of the Plio-Pleistocene section. Historical wells drilled through the Plio-Pleistocene all recorded continuous methane shows which appears to be biogenic in nature and sourced directly from the shales in this section. Thus the overburden section has all the components for a working petroleum system.

Prior drilling history in the licence area includes the Pasca C-1 and Pasca C-2 wells drilled by Phillips in 1968 and 1969 respectively which were designed to test the Pasca C Miocene carbonate reef buildup. These wells failed to intersect hydrocarbons and were abandoned as dry holes. The Pasca B reef structure adjacent to Pasca A is contained within PPL 584 and is untested. More recently Oil Search drilled the Flinders-1 and Hagana-1 wells which are respectively approximately 5 to 15 km to the east of PPL 584. These wells discovered gas in clastic Pliocene targets.

Licence Interests
Twinza applied for the petroleum prospecting licence in 2016 and was awarded PPL 584 on 14 February 2020. The current working interests held in the licence are:
Current Activity
Seismic interpretation of existing 3D seismic over the licence area that Twinza reprocessed as part of the Pasca A development has commenced with the initial focus on identification and delineation of prospects and leads from the two known proven play systems i.e. Miocene carbonate reefs and Plio-Pleistocene turbidite channels and fans. Investigation into other untested play systems is planned. The objective is to assemble a prospect inventory and identify preferred drilling targets that could potentially be drilled as part of the development drilling campaign for the Pasca A development.