Location of Twinza Oil assets and offices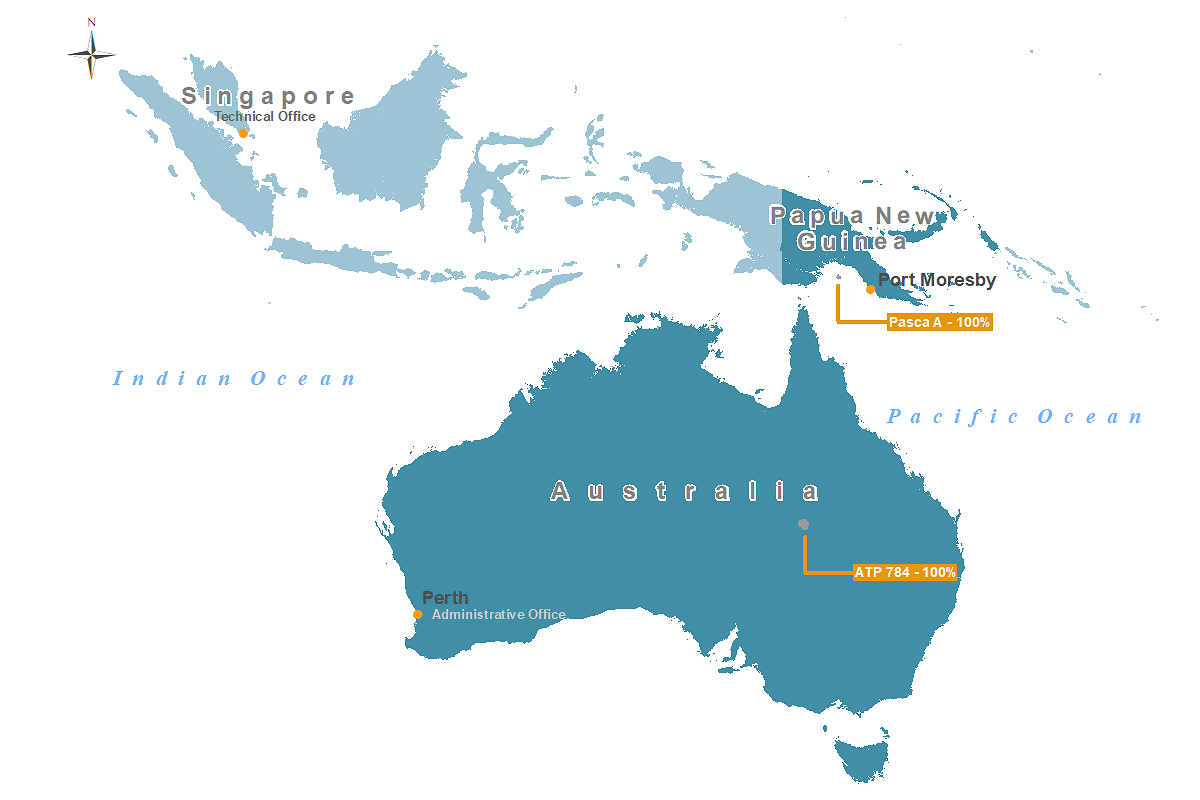 Twinza's operations are focused on Australia and Southeast Asia. Twinza is the operator of all acreage that it has an interest in. Active licenses are PPL 328 in offshore Papua New Guinea and ATP 784 in onshore Australia. Twinza maintains regional offices in Port Moresby and Brisbane, with technical and commercial services provided from the Singapore office. As an Australian unlisted company, Twinza maintains its corporate office in Perth.
PNG is recognised as one of the world's most resource-rich countries. It boasts significant natural resources which are currently in various stages of development. It has high prospects for the development of hydrocarbon deposits of which are found across the territory, both onshore and offshore. The Pasca A PNG asset is the foundation of Twinza's portfolio, and is at a point where very significant tangible value has been identified and the resources certified. Twinza is working to bring the field into production.
Australia has a competitive and open oil and gas industry, with recognised potential for both large conventional and unconventional gas development. Three LNG projects have been developed in Queensland and it is recognised that there is now demand for further gas supply on the east coast of Australia which cannot be met from existing supply. The ATP 784 asset contains several different geological plays, any of which has the potential to provide significant value to Twinza's portfolio. Twinza is conducting early stage exploration surveys and seismic acquisition.
Management of Twinza's assets is centred around Singapore, where the CEO and project team are situated. Support for stakeholder management and operational logistics is provided from Twinza's PNG office in Port Moresby, and corporate accounting and regulatory compliance is handled from a small head office in Perth.